Cancel all the additional reservations.

Make a reservation directly and get yourself a 10% discount on the regular price.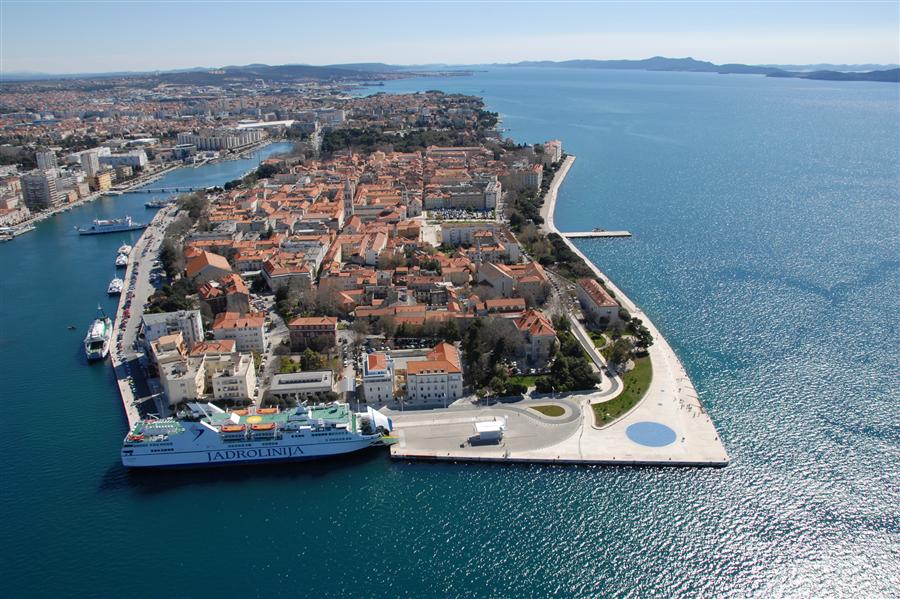 THE TOWN OF ZADAR is situated in the very center of Adriatic, and represents the urban center of the northern Dalmatia as administrative, economic, cultural and political center of the region counting about 90 000 citizens.
Due to its natural lay in the mixture of the geographically different Croatian regions, encircled by the small historical towns like Nin, Pag, Biograd, Obrovac, Benkovac and many others, it is easy reachable and attractive destination to the visitors from the whole world, travelling either across the sea, by land or by air.
Extremly indented coast, isles and untouchable nature attract numerous tourists to visit this area. Archipelago consisting of 24 bigger and even about 300 small isles and cliffs, 3 nature parks - Telašćica, Velebit and Vranjsko jezero, and 5 national parks - Paklenica, Plitvice Lakes, Kornati, Krka and Sjeverni Velebit rank Zadar and its surroundings to the very top of the Croatian tourist offer.
For more information about Zadar check the pages of the Tourist Bureaus:
In numerous Zadar's restaurants and (a type of the traditional Dalmatian restaurant) everyone should try domestic specialities, and amoung drink offer is to recommend the famous liqueur Maraskino. That unique drink was favoured at European courts (London, Wien, Moscow) even in the XIX. century, and its production in Zadar dates from 1821. Some of the better places in Zadar recommended for the top-level gastronomical pleasure are definitely restaurant Foša, Zadar Jadera and Dva ribara ( the old core of the town - Poluotok), Rafaelo and restaurant Niko ( in the immediate surrounding of the "Villa Ivana" - 20 m ).

Conditions and amenities for recreation and sport activities are top-leveled. There are numerous tennis courts (in the immediate surrounding of the villa - 150 m), playgrounds for football, basketball, handball, and besides it, there you have great opportunities for activities on the water, such as sailing, surfing, rowing, diving, sport fishing.
The culture-artistically life is very rich and heterogeneous. There you may enjoy the traditional performances: Musical nights in Donat, the Festival of the new theatre, the Zadar's theatrical summer and so many other art exhibitions of different kind. We strongly recommand you to visit the museum of the Permanent Exhibition of Religious Art (SICU) - "Zlato i srebro Zadra" ("The Gold and Silver of Zadar").
In Zadar, there are daily organized trips toward all the national parks and all the important places worth seeing.
Night life in Zadar during the summer: there are many night clubs and casinos which provide joy and pleasure up to the early morning; our recommendation is to definitely visit the open-air club Garden, Lounge & Bar Ledana, Maraschino bar and the georgeous structure Arsenal.